Greetings to global Bee lovers. 🐝
The good news is, Bee Network App has published a new version with the featured function 'Account Recovery'. This function is to help those who signed out for various reasons and find no way to login back.
The new version 1.7.0.1231 is now available on AppStore, GooglePlay and official website bee.com. Please update to the new version and you'll be able to recover your Bee account following the instructions.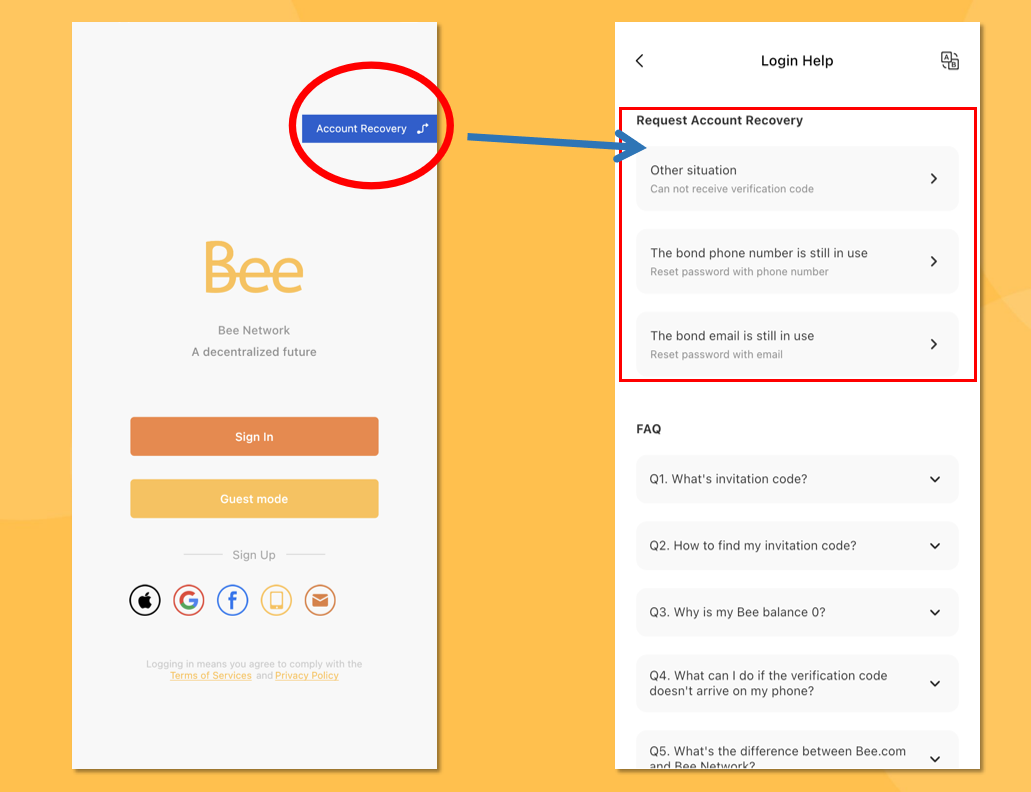 Bee Network DAO has made significant updates and progresses recently, and this also reveals the fact that all the members of the team are well-prepared to push the project towards better direction. The team has launched two new functions, the offerwall and account recovery, in a short period of time, both of which are designed to give Bee lovers a better experience and more benefits.
Many thanks to Bee lovers around every corner. Please call back those teammates who can't log in to their Bee account. Let's build a wider hive with our joint efforts.💛💛💛

Bee Network DAO
2022-6-21