🐝Greetings to global Bee Lovers, today is a good day to introduce a new feature.

With the efforts of Bee Network DAO tech members, Bee Network wallet browser extension is ready to go!🙌🙌🙌
The wallet extension can solve the inconvenience of using the wallet on PCs, especially when participating in airdrop activities and crypto trading, and greatly enhance the convenience of interaction on chain.
You can now search for "Bee Wallet" on Chrome Web Store and install it. To sign in, you'll need to scan the QR code with the Dapp scan function on Bee Network APP Square.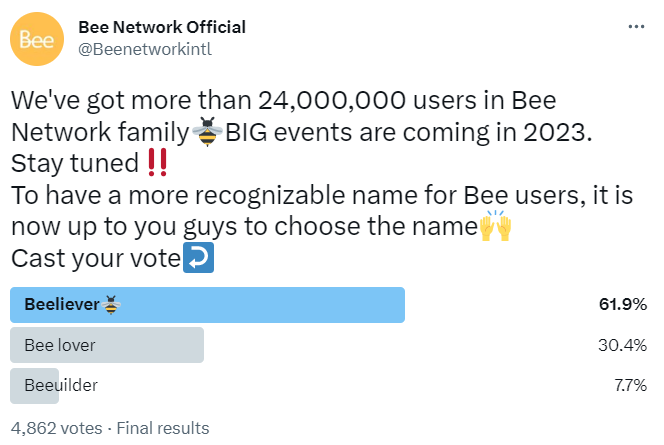 Features of Bee Wallet extension:
1. Quick access with one-click.
2. Encrypted sign-in to protect your digital assets.
3. Easy to use with better interactive experience on chain.
4. Faster response in transactions.

Besides, we will continue to optimize the extension in a long run:
1. Assets management for multiple chains.
2. Import the information of the chain and token of popular projects with one click, no need to search for them on your own.
3. Q&A and customer service.

Bee Network is dedicated to providing guidance and service to everyone to enter the Web3 world.
Bee Network DAO will continue to update and optimize the product and functions, making it a popular crypto wallet with better operation experience and faster transaction.💛


Bee Network DAO
2022-9-9